REGIONAL NATIONAL CEMETERY
IMPROVEMENT CORP.
P.O. BOX 4221
FAYETTEVILLE, ARKANSAS 72702
---
RNCIC ARCHIVES FOR 2013

---
RNCIC AWARDED $3,000 ON JANUARY 12, 2013
The Northwest Arkansas Economic Development District gave a check for $3,000 to the RNCIC on January 12, 2013.
Many thanks to the NWAEDD for the grant and to State Representative Charlie Collins for his help in securing the grant.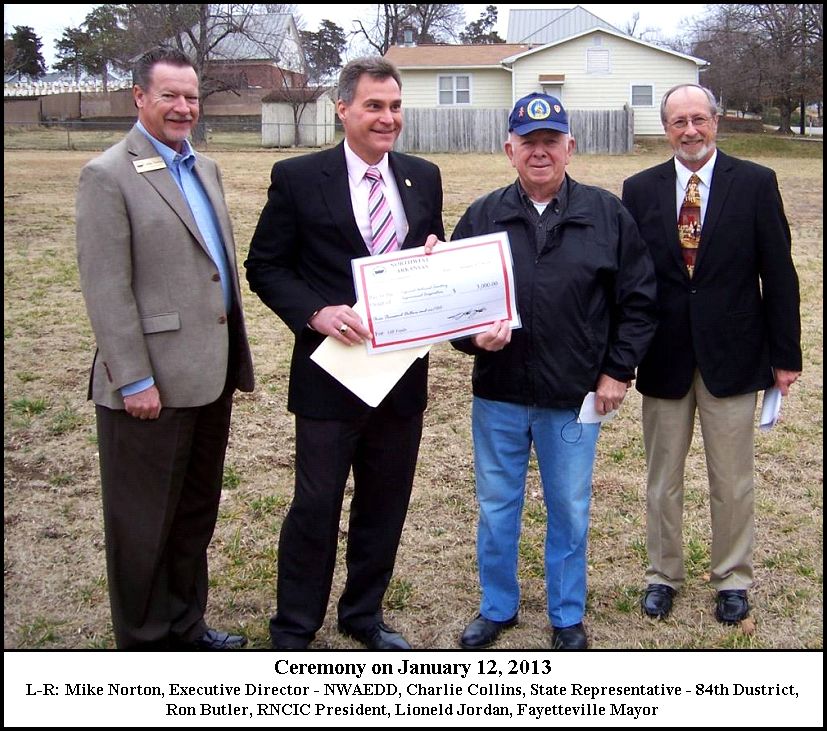 Update: The NWAEDD followed up in March, 2013 with another check for $3303. Thanks again to Charlie Collins for his help.
---
RNCIC ANNUAL MEETING HELD JANUARY 12, 2013
Elections for the Board of Directors and Officers for 2013 were completed.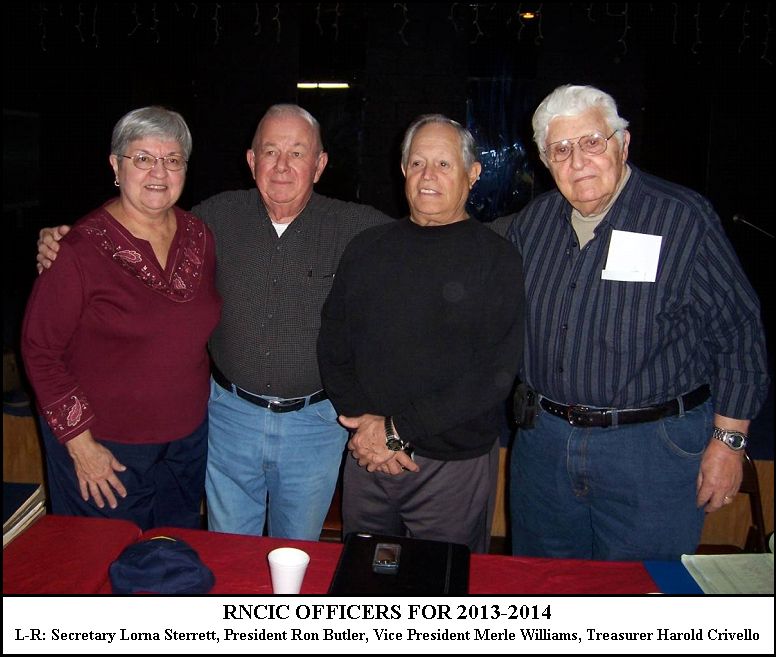 ---
RNCIC ANNUAL MEETING SET
FOR JANUARY 12, 2013 AT 10:30 AM

Main item on the agenda is election of Board of Directors members. All RNCIC members are invited.
There will be a short ceremony before at 10:00 am at the National Cemetery.

---
BO'S PROJECT YIELDS BIG DONATION
Jannie Bibb and friends put together Bo's Project .
The result was some great re-cycling and a large donation to the RNCIC.
THANK YOU very much!

---
TWO NEW LIFE MEMBERS WELCOMED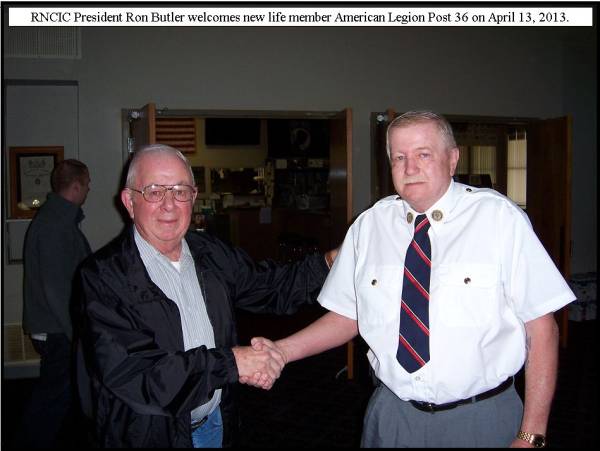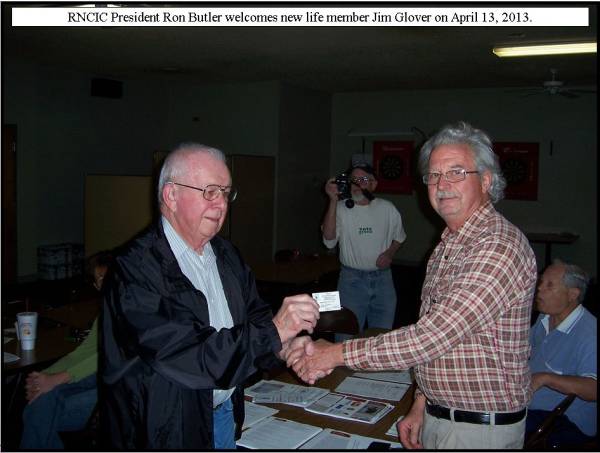 ---
RNCIC HONORED BY THE
FAYETTEVILLE NATIONAL CEMETERY
The Memorial Day 2013 Program Brochure featured our efforts.

---
TWO MORE LIFE MEMBERS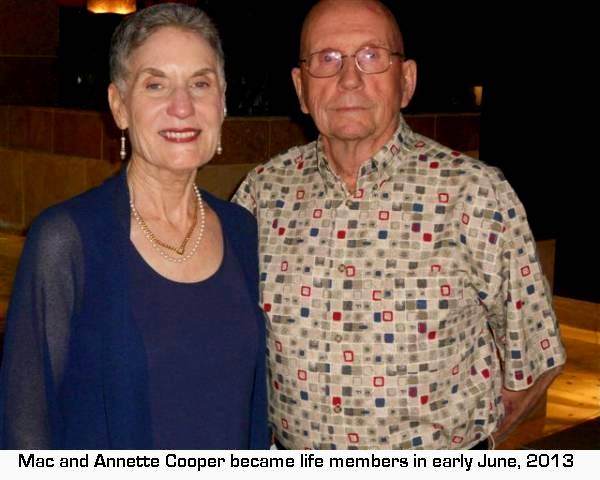 ---
THERE ARE LOTS NORTH OF THE CEMETERY FOR SALE
as of July, 2013 but we do not have the money to buy them.
Watch our VIDEO and consider a donation at this time.
THANK YOU IN ADVANCE!!!

"I have watched this video over and over and I can't seem to get enough.
You did a magnificent job and you are absolutely right - very emotional.
We cannot honor our veterans enough.
Thank you again and again for doing such a great job
to show how much the RNCIC has done for the Fayetteville National Cemetery."
-Gloria S. Bailey
Director, Fayetteville National Cemetery

---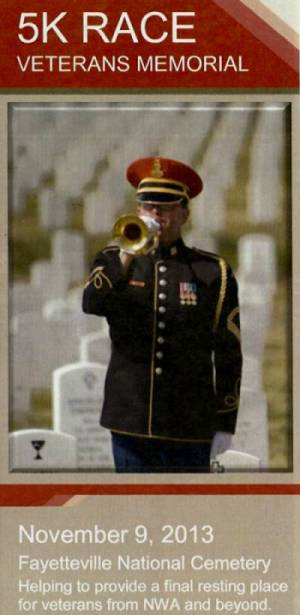 5TH ANNUAL VETERAN'S MEMORIAL 5K RACE
8:00 A.M. ON SATURDAY, NOVEMBER 9, 2013 AT THE FAYETTEVILLE NATIONAL CEMETERY.
All proceeds will go to buy land for the expansion of the cemetery.
Registration Fees: $25 early and $30 day of the race.
Send registration fees to Veteran's Memorial 5 K Race, C/O RNCIC, P.O. Box 4221, Fayetteville, Arkansas 72701.
Contact Ron Butler for info on being a sponsor, making a donation or to assist in anyway.
Click for more information: Race Brochure, Race Information Letter, and Race Sponsorships.
Now you can Register Online.


You can view a video of the race winners presentations and many photos of the race
thanks to RNCIC Board Member Aubrey Shepherd.
Radio station KUAF has a nice recap of the race too.

We are planning a ceremony on Race Day to turn over six lots of land to the VA for the Fayetteville National Cemetery.
The ceremony will be right after the race about 8:45 a.m. while the race results are being tabulated.
The lots totalling 2.3 acres are possibly our largest single donation to the cemetery in our nearly 30 years of existence.
See the schematic map below on this webpage to see how these lots lie along Hill Avenue.
Thank you again to all who have made donations to support our efforts to keep the cemetery open for burials.
Special thanks to Bob & Lorna Sterrett who gave $50,000 in Mar 2008 and the late Don Tyson who donated $75,000 in May 2010.


---
MANY THANKS TO OUR RACE SPONSORS FOR 2013
---
FIVE STAR - $2500 and up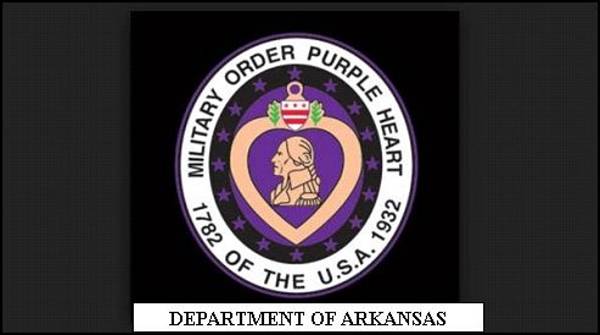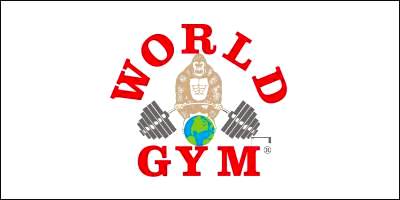 ---
FOUR STAR - $1000 - $2499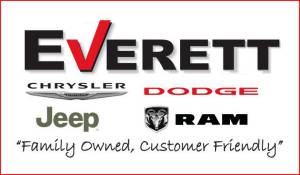 ---
THREE STAR - $500 - $999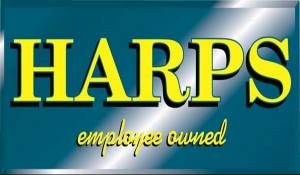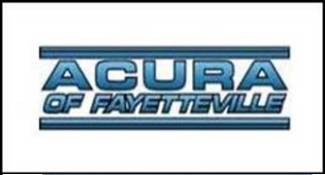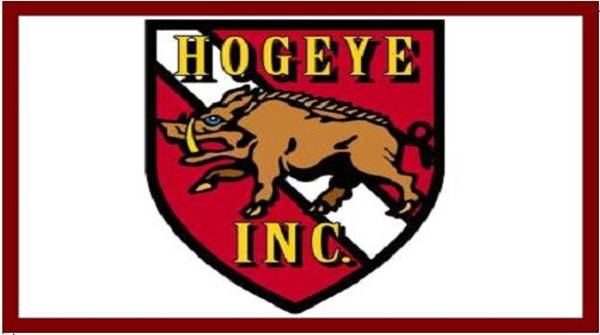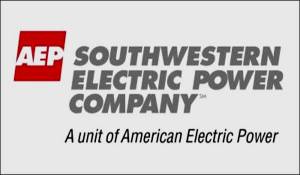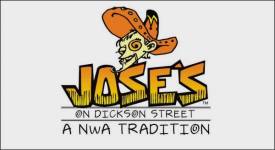 ---
TWO STAR - $250 - $499
---
ONE STAR - $100 - $249
---
OUR FIRST 2013 5K RACE SPONSOR

---
THREE GROUPS GIVE $5000 ON DECEMBER 14, 2013
A huge thank you to the folks at
Bo's Blessing, the Combat Veterans Motorcycle Association
and the Military Order of the Purple Heart
for their combined contribution.
It will be a tremendous help in our next land purchase.

---
AERIAL PHOTO SHOWS RNCIC'S ACCOMPLISHMENTS
The green outline is the original cemetery.
The red outline is the land donated by the RNCIC since 1984.
The blue outline is land donated to the cemetery in 2013.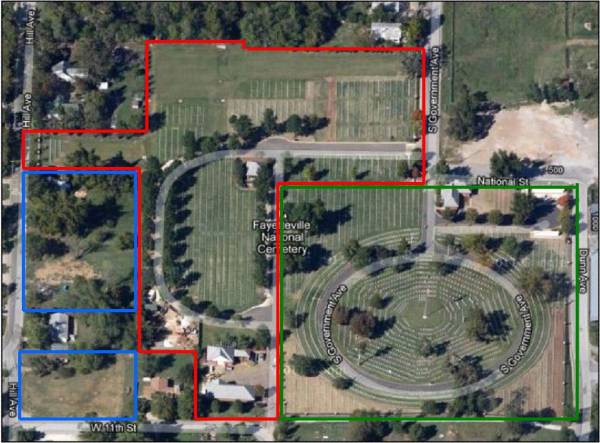 ---
---
---
Many, many thanks to the City of Fayetteville for a grant of $25,000 in 1989,
the State of Arkansas for a grant of $47,000 in 1997,
Bob and Lorna Sterrett for their $50,000 donation on March 8, 2008,
Don Tyson for his donation of $75,000 on May 28, 2010
Susannah Porter for her bequest of $20,000 on November 22, 2011
and the State of Arkansas General Improvement Funds totalling $64,000 in late 2013:
Legislators Charlie Collins and Cecile Bledsoe each facilitated $25,000 of these grants
with David Whitaker and Debra Hobbs adding $5,000 each.
These are the largest gifts received by the RNCIC since it was founded in 1984.