REGIONAL NATIONAL CEMETERY
IMPROVEMENT CORP.
P.O. BOX 4221
FAYETTEVILLE, ARKANSAS 72702
---
RNCIC ARCHIVES FOR 2014

---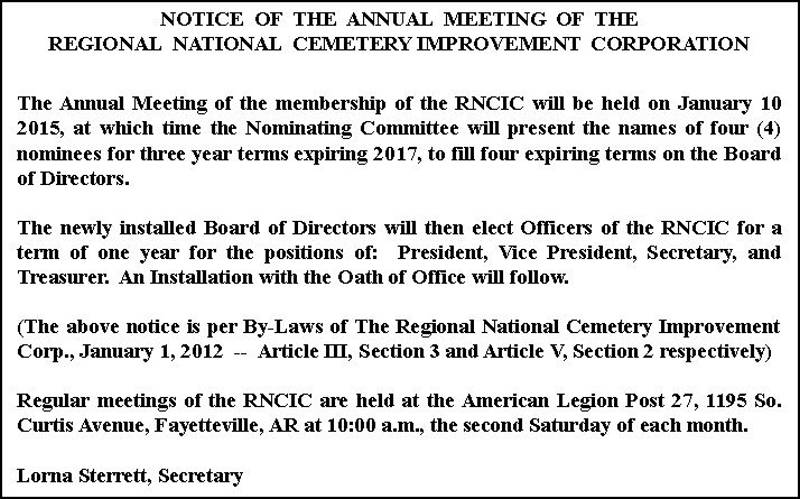 ---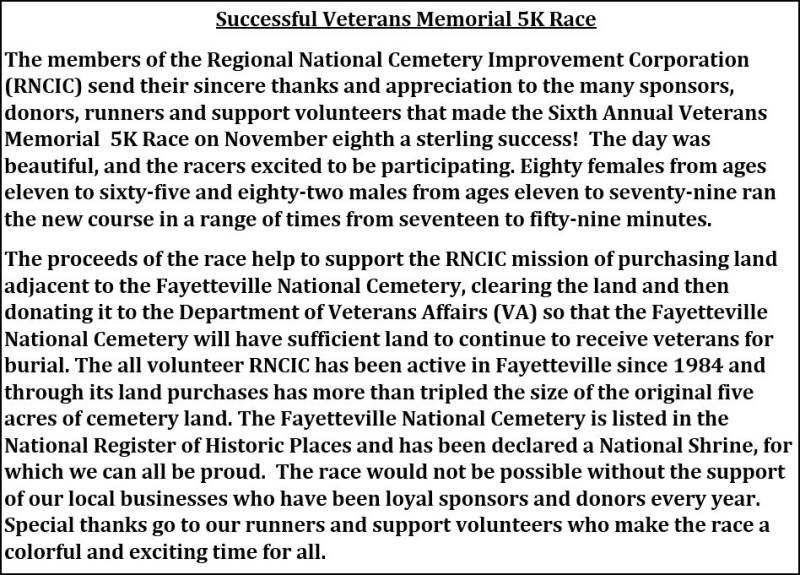 ---
THANK YOU TO OUR RUNNERS AND SPONSORS
FOR MAKING THE 2014 5K RACE THE BEST EVER!!!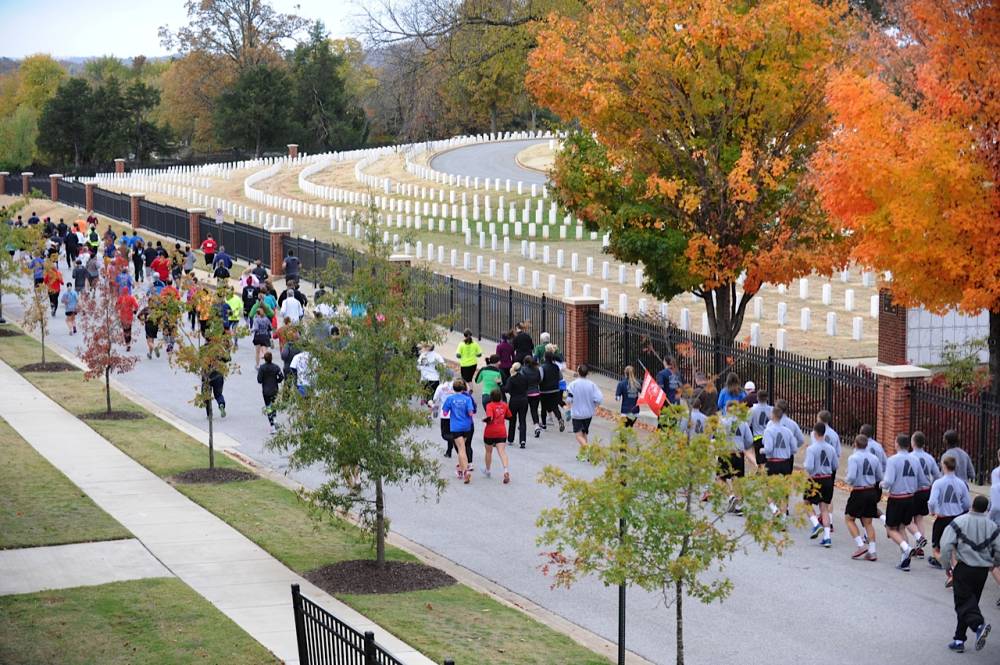 Thanks to Richard Kyle for these two great photos.

---
THE 6TH ANNUAL VETERAN'S MEMORIAL 5K RACE
WAS RUN SATURDAY, NOVEMBER 8, 2014 AT THE FAYETTEVILLE NATIONAL CEMETERY.
It was a great success with over 160 runners participating.
All proceeds will go to buy land for the expansion of the cemetery.
Registration Fees: $25 early and $30 day of the race.
Send registration fees to Veteran's Memorial 5 K Race, C/O RNCIC, P.O. Box 4221, Fayetteville, Arkansas 72701.
Contact Ron Butler for info on being a sponsor, making a donation or to assist in anyway.
Click for more information: Race Brochure, Race Information Letter, and Race Sponsorships.
The route of this year's race course is changed to take advantage of Fayetteville's trail system.

---
MANY THANKS TO OUR RACE SPONSORS FOR 2014
---
FIVE STAR
$2500 and up
---
FOUR STAR
$1000 - $2499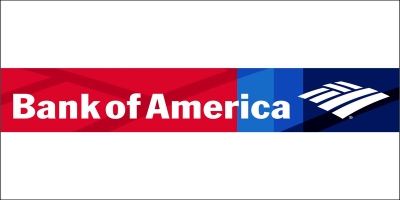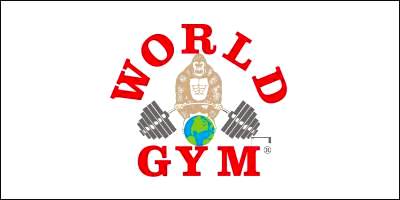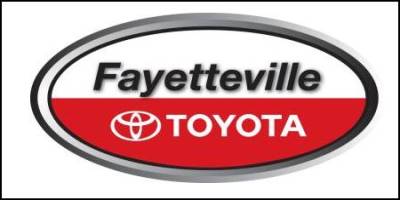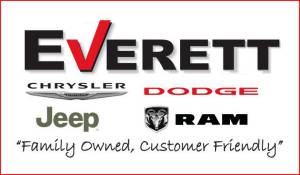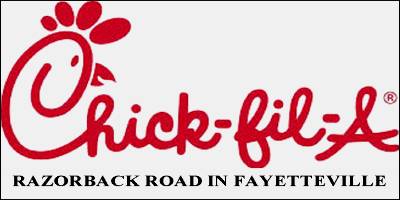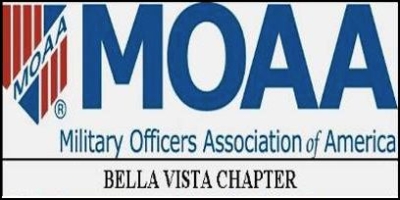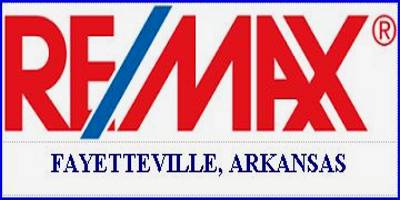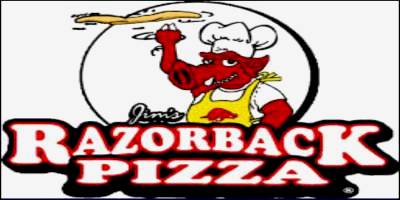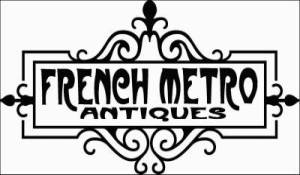 ---
THREE STAR
$500 - $999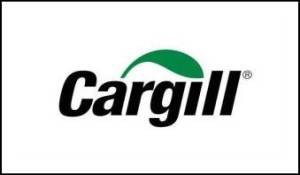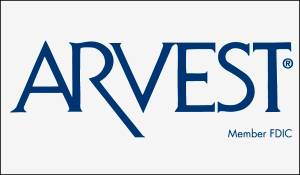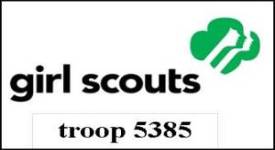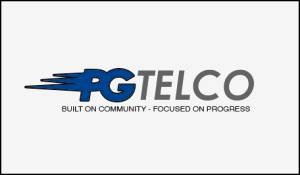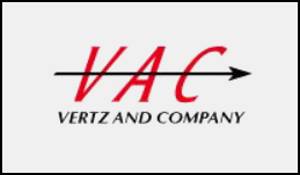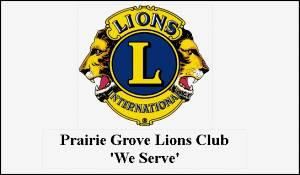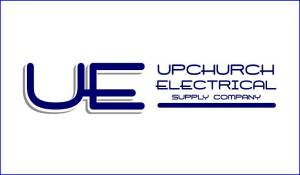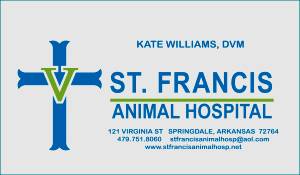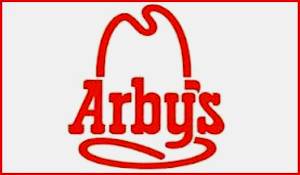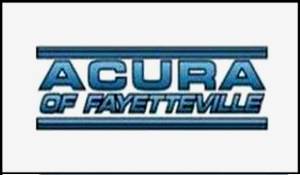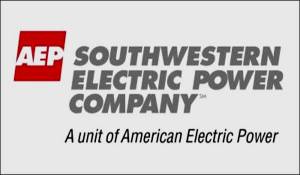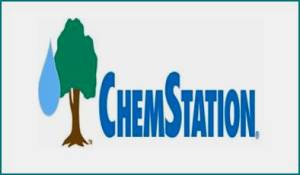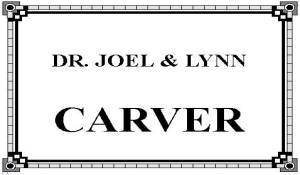 ---
TWO STAR
$250 - $499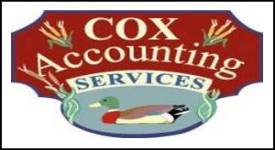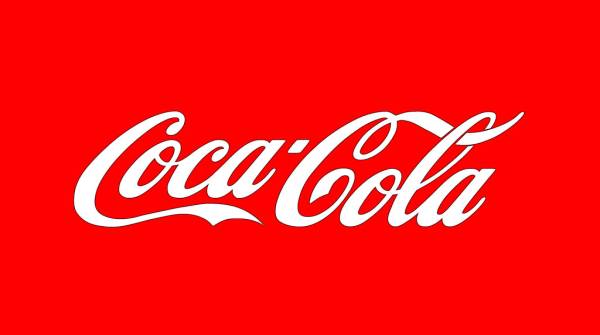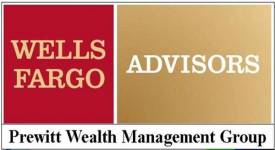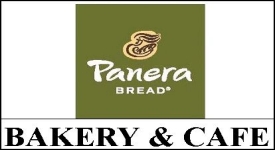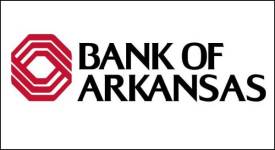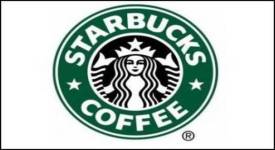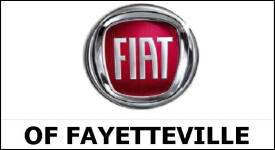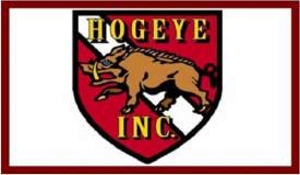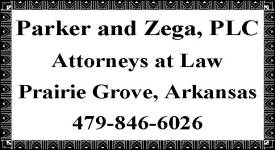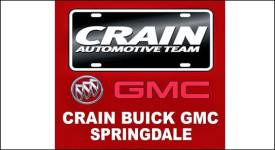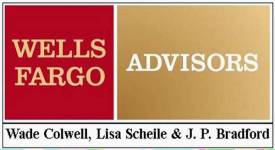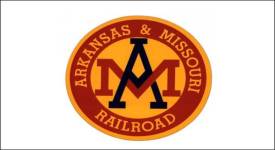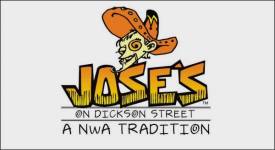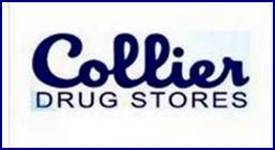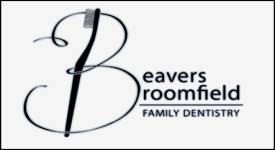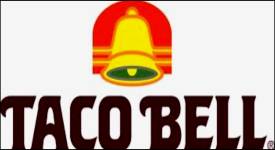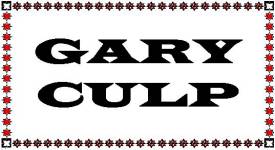 ---
ONE STAR
$100 - $249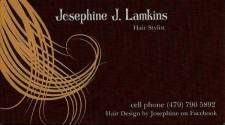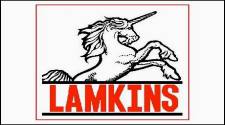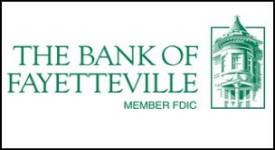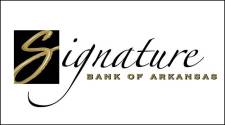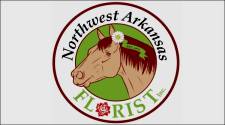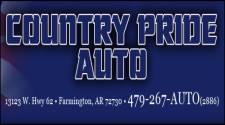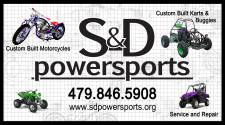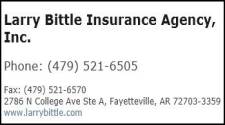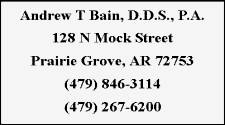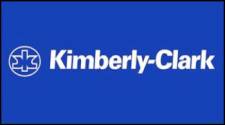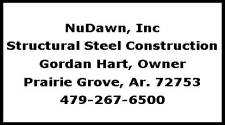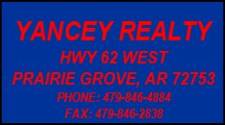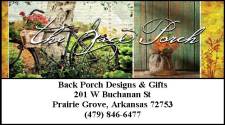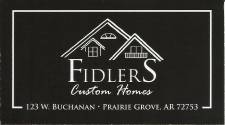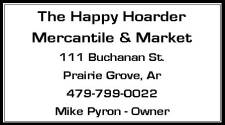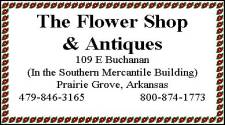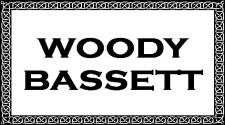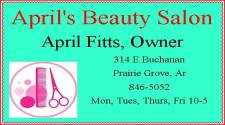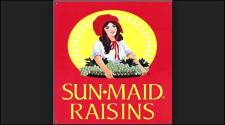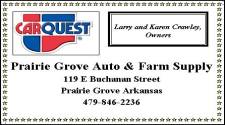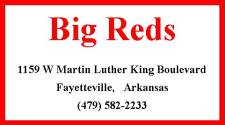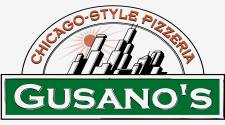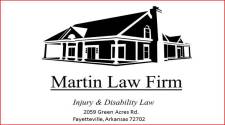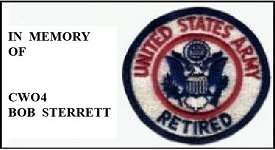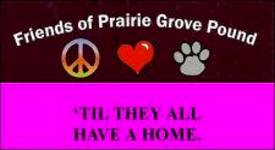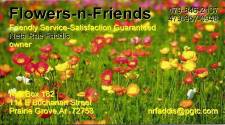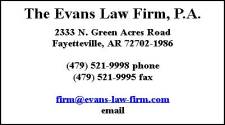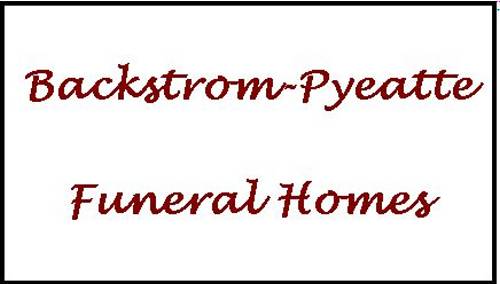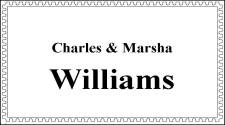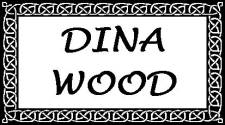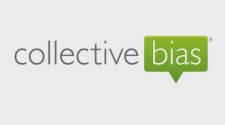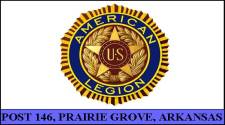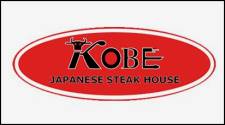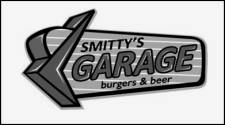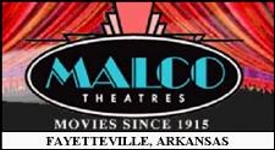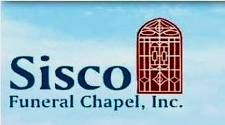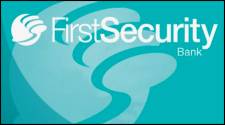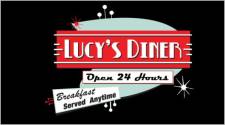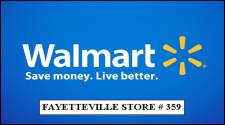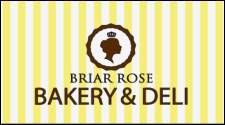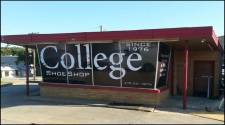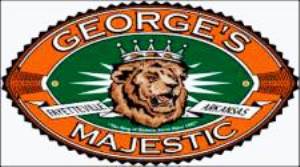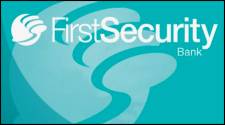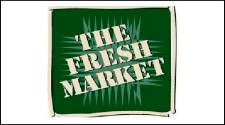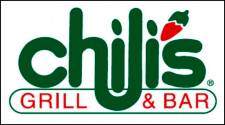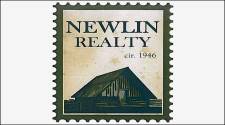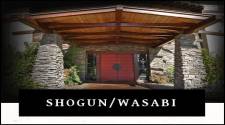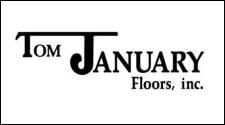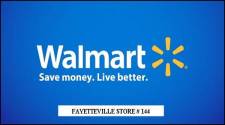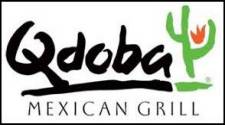 ---
THE RNCIC CELEBRATED ITS 30TH ANNIVERSARY
ON MAY 7, 2014
Some of our leaders from 1997 are pictured below from a recently discovered photo.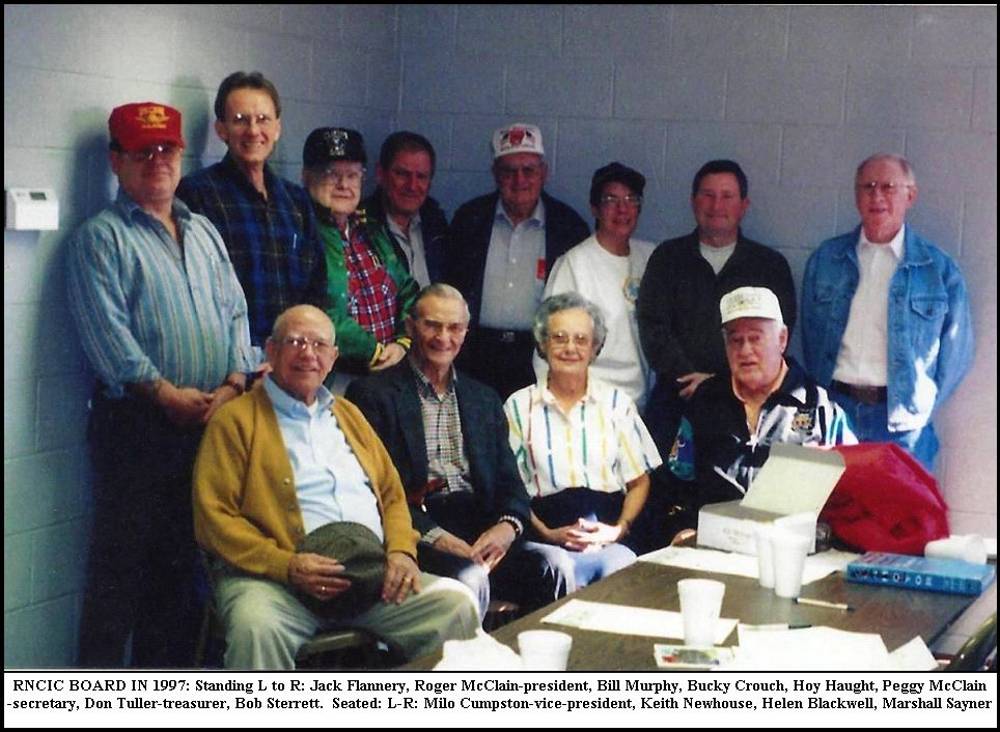 ---
MORE LAND BOUGHT ON APRIL 7, 2014
The Regional National Cemetery Improvement Corp. bought 2.1 acres on April 7, 2014.
It lies north of the cemetery and borders the area where the Frisco Trail
will run from Government Avenue west to Hill Avenue.
We went into debt for $125,000 to make the purchase but felt it was necessary
to prevent further commercial encroachments near the cemetery.
Your support and donations are needed now more than ever.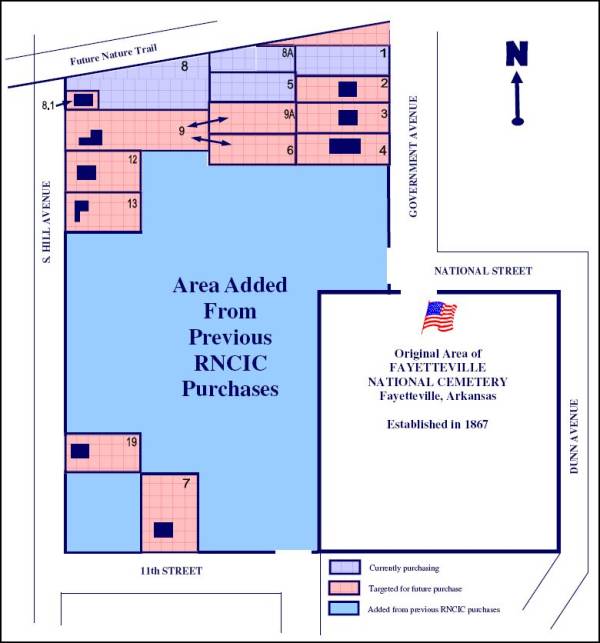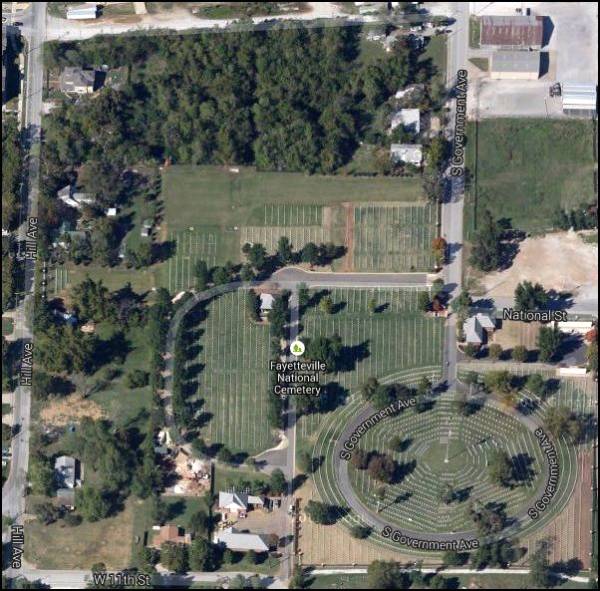 ---
OFFICERS FOR 2014 ELECTED ON JANUARY 11, 2014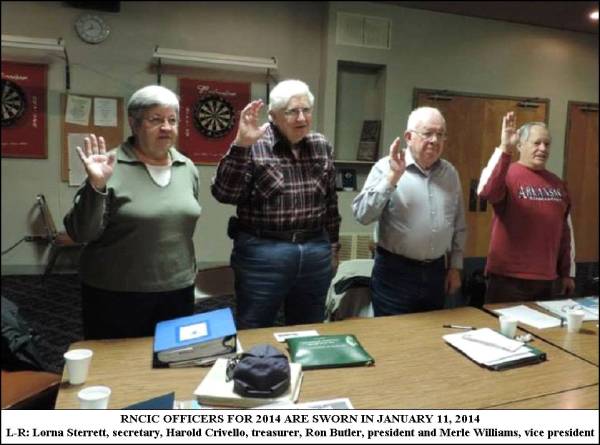 ---
---
---
Many, many thanks to the City of Fayetteville for a grant of $25,000 in 1989,
the State of Arkansas for a grant of $47,000 in 1997,
Bob and Lorna Sterrett for their $50,000 donation on March 8, 2008,
Don Tyson for his donation of $75,000 on May 28, 2010
Susannah Porter for her bequest of $20,000 on November 22, 2011
and the State of Arkansas General Improvement Funds totalling $64,000 in late 2013:
Legislators Charlie Collins and Cecile Bledsoe each facilitated $25,000 of these grants
with David Whitaker and Debra Hobbs adding $5,000 each.
These are the largest gifts received by the RNCIC since it was founded in 1984.